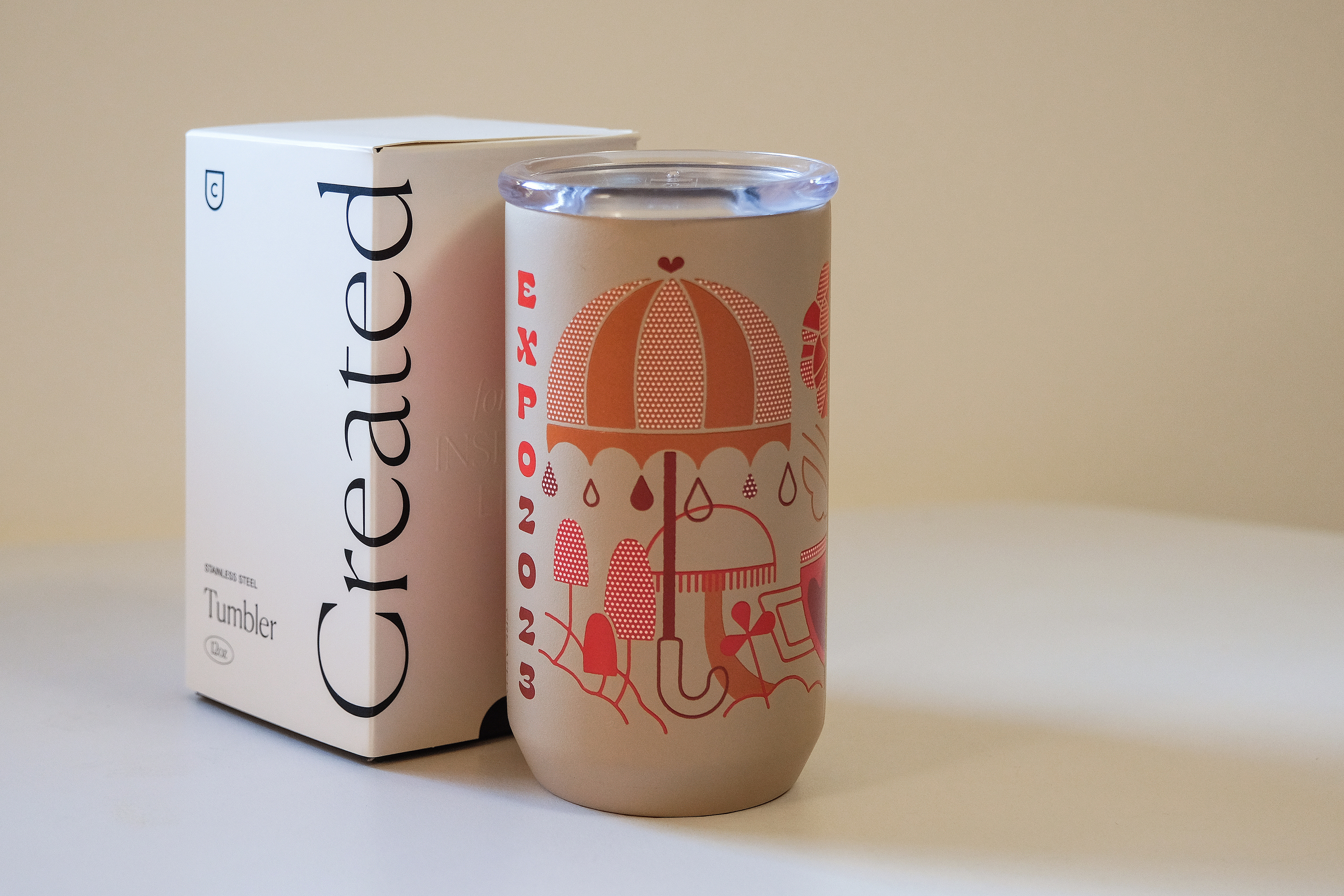 ChaiAmericano x Created.Co Tumbler
Portland Artist Collaboration 
3 colors on Desert Tan 12oz. Stainless Tumbler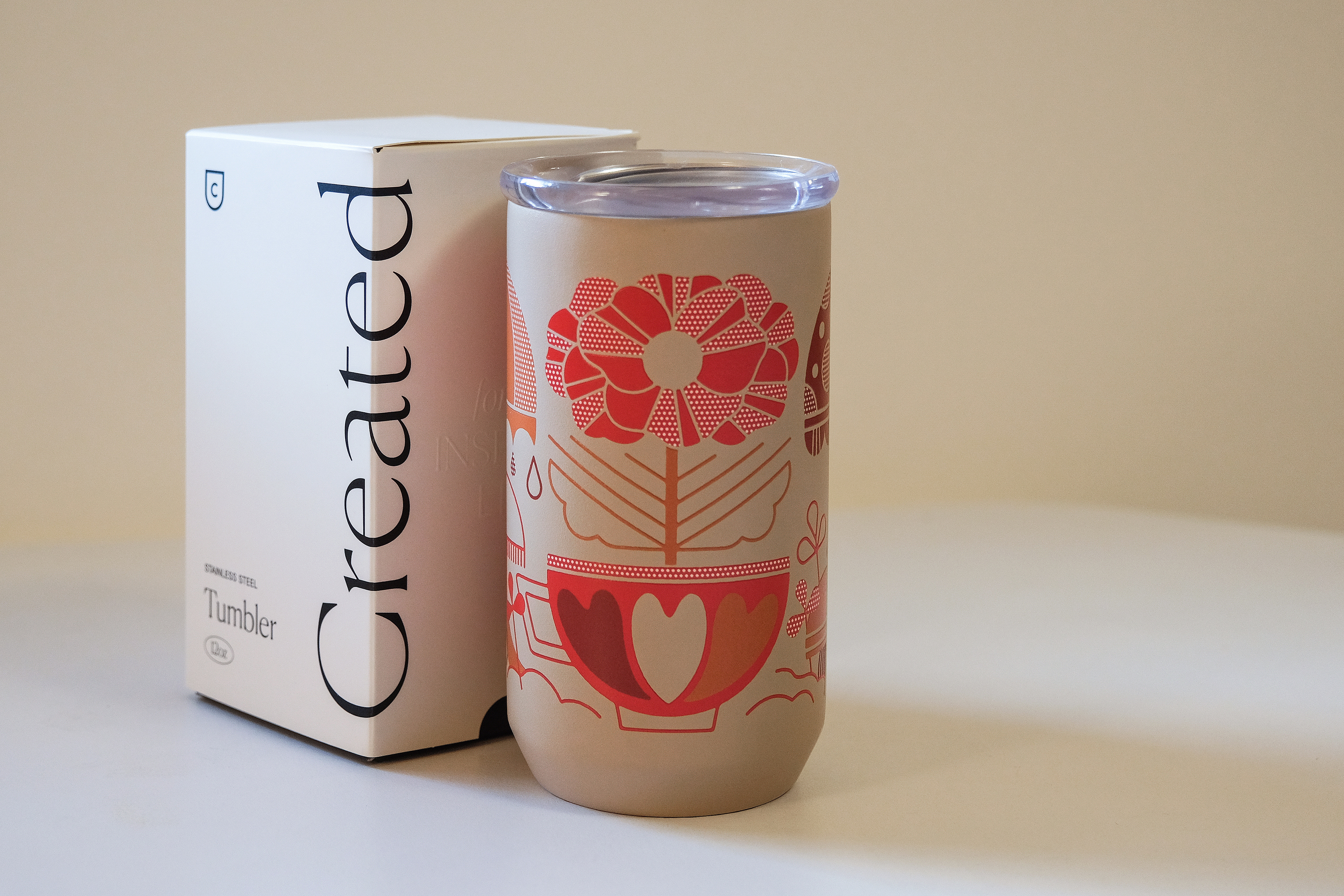 Created.co approached me in 2019 to be a featured Portland Artist for Tumblers to be distributed at the 2020 Specialty Coffee Expo in Portland, Oregon. The event was postponed for three years due to the pandemic, and the project was sadly put on hold.
Eventually when the Specialty Coffee Expo announced a Portland show for 2023, Created.co approached me again, as they were interested in featuring a Portland Coffee Designer to create artwork for this event being held in the coffee mecca of the USA.
As a Portlander, I have found visual representations of the "Rose City" can be predictable and overplayed. I had a personal goal to illustrate the personality of Portland in a fun and delightful way, calling out the PNW-vibes of urban foraging, roses, drizzle, and of course coffee.

Created.co kindly offered me creative freedom, so I chose a 1970's color palette and vintage stylings as a personal expression of myself as an artist.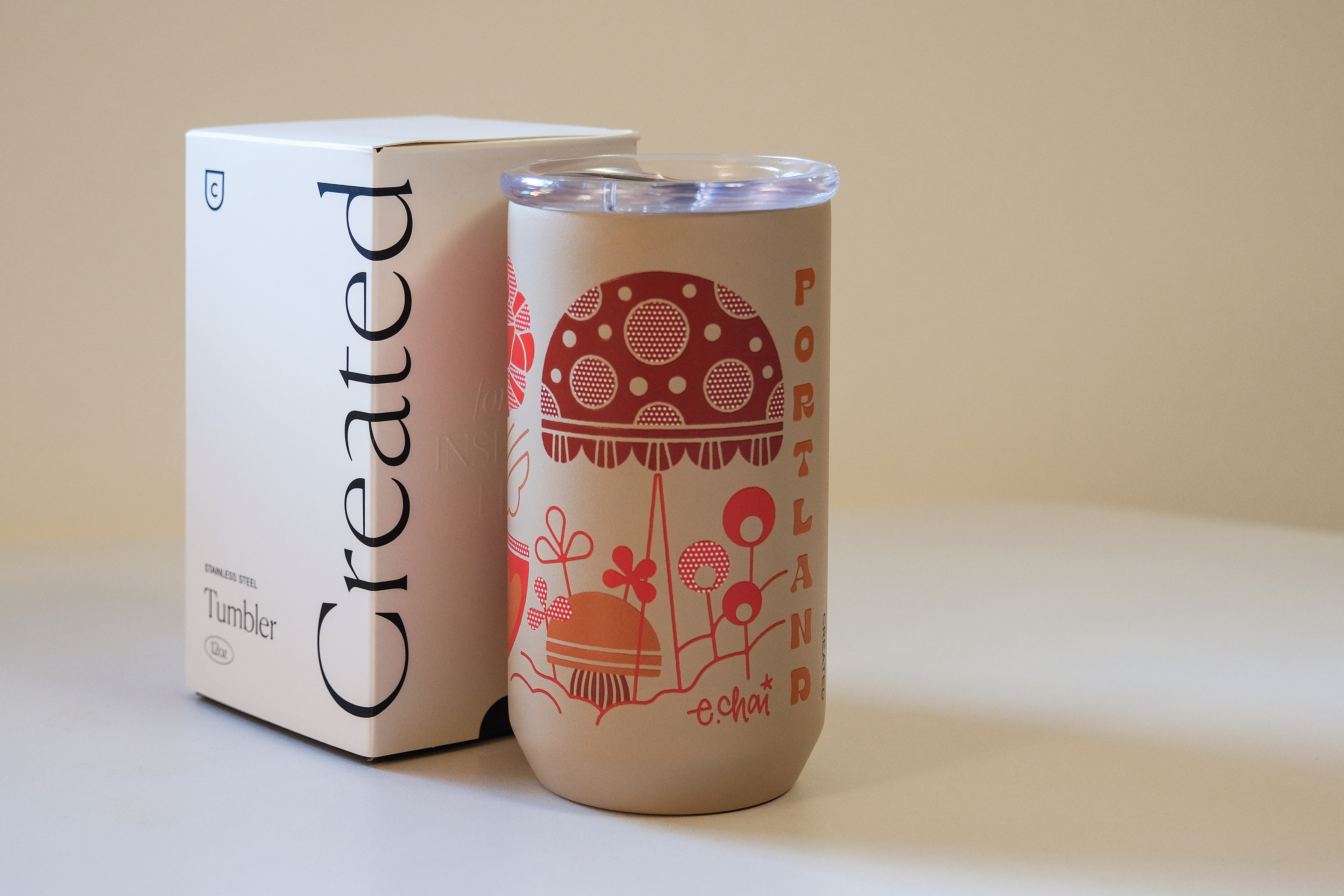 Created.co also produced cotton tote bags with my Portland Expo artwork printed in 3 colors.